On Sunday, the Department of Defense released the following announcement:
The Department of Defense announced today the deaths of two soldiers who were supporting Operation Enduring Freedom. They died March 19 in Kandahar province, Afghanistan, of wounds suffered when they were allegedly shot with small arms fire by an individual from a military security group. The incident is under investigation. They were assigned to the 4th Squadron, 2nd Stryker Calvary Regiment, Vilseck, Germany.

Killed were:

Cpl. Donald R. Mickler Jr., 29, of Bucyrus, Ohio; and
Pfc. Rudy A. Acosta, 19, of Canyon Country, Calif.
Please follow me below the fold.

The details of the incident are very sad and unfortunate. MSNBC reports that the two soldiers were killed by a man who had recently been hired by the Tundra Security Group, an Afghan-owned private security firm, to provide security for Forward Operating Base Frontenac. Four other soldiers were injured in the incident. They are:
Sgt. Christopher J. Hemwall from Monroe, Mich.; Sgt. Zack Hombel from Deer Park, Wash.; Sgt. Patrick W. Shelley from Marana, Ariz.; and Spc. Curtis L. Cole from Kingsport, Tenn. ~source
Cpl. Mickler and Pfc. Acosta are the most recent of nine American servicemen who have been killed by Afghan security forces in the past two months.
PFC Rudy Acosta is a California native. He graduated from the Santa Clarita Christian School in 2009. As a student, Acosta had played on the football and volleyball teams.
His pastor, Scott Basolo, describes Rudy as follows:
I think the military was really an extension of who Rudy was...He was a servant. He wasn't interested in personal gain.

~snip

He believed he had a great opportunity to serve and contribute to his fellow man in the military...

~snip

He said he wanted all of us to continue to be fervent in prayer for the people of Afghanistan... He asked that we pray for them. ~~source
Pfc. Acosta joined the Army after high school graduation, and he completed his basic training in August of 2009. He was deployed to Afghanistan in June of 2010, and he was due to complete his tour of duty in the Middle East in about 6 weeks. He served as a medic and healthcare specialist in the Army, and he had hoped to enter the medical field. Acosta had planned to tour Europe after his tour of duty in Afghanistan was over.
Pfc. Rudy Acosta is survived by his parents, Carolyn and Dante Acosta. They flew to Dover AFB this past weekend to receive their son's body.
Thank you, Pfc. Rudy A. Acosta, for your selfless service to our country.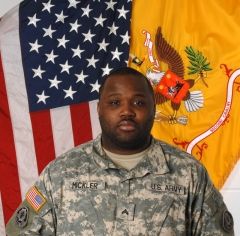 Cpl. Donald Mickler Jr. was killed in the same incident. Although Cpl. Mickler's address is listed as Bucyrus, Ohio, he is a native of Trotwood and a current resident of Dayton. He is a 1999 graduate of Trotwood-Madison High School.
Few biographical details are available for Cpl. Mickler. I will update this diary if more information becomes available. He was stationed in Germany before his deployment to Iraq. His family traveled to Delaware to be there when his body was returned from Afghanistan on Monday.
Thank you, Cpl. Donald Mickler, Jr., for your service to our nation. My prayers are for your loved ones.
Poppies are the universal symbols of remembrance. May we always remember and honor the service of Cpl. Donald Mickler, Jr. and Pfc. Rudy A. Acosta.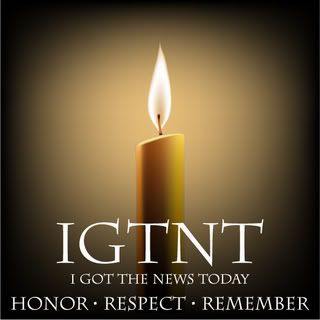 The purpose of the I Got the News Today series is to honor service members who have died as a result of the wars in Iraq and Afghanistan; its title is a reminder that almost every day a military family gets the terrible news about a loved one.

Click here to see the series, which was begun by i dunno, and is currently maintained by Sandy on Signal, monkeybiz, noweasels, blue jersey mom, Chacounne, twilight falling, joyful, roses, SisTwo, a girl in MI, Spam Nunn, JeNoCo, Janos Nation, True Blue Majority, CalNM, Wide Awake in KY, maggiejean, racheltracks, and Jax Dem.
Please bear in mind that these diaries are read by friends and family of the service members chronicled here. May all of our remembrances be full of compassion rather than politics.