This is an important call to everyone in the community.
I need your help -- everyone's.
For those who've been around for the past 2+ years, you've been right there with me as I started advocating for our returning troops and military families coping with reintegration problems and PTSD. We've done an enormous amount of work, and now we're taking it to the next level.
I've been asked to testify on December 12, 2007, before Congress at a hearing on Stopping Suicide and Ending Homelessness: Mental Health Challenges Within the Department of Veterans Affairs by the House Veterans' Affairs Committee. My work on the ePluribus Media PTSD Timeline is partly the reason for the invite, a project that sprung from a September 2005 Daily Kos diary of mine.
Since being asked to write Moving a Nation to Care by my publisher, I've been sidetracked from adding new incidents I've continued to collect; this info is now needed more than ever as I'd like to add it to the Congressional Record with my testimony but don't have time to complete it alone.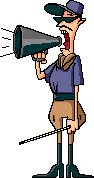 On top of everything having to do with preparing for my testimony, I am knee-deep in the middle of finals as NIU. I have a massive amount of data that I need to have combed over by December 12, and I just don't have enough hours in a day to complete it in time alone or even with the help of my ePluribus Media buddies.
I need your help, large or small. Anything accepted.
We are a great community, and we have done a great many good things by joining our collective energy and forces in a shared purpose. I've never sought out help on such a massive scale, but this is a window of opportunity for us to enrich the Congressional Record with data reflecting incidents of post-combat reintegration/PTSD problems that I do not want to see pass without giving it my all.
Will you help, even with an hour or two of your time?
What I desperately need from everyone in the time still avlb:

Please recommend this diary.

If you know of other Kossacks who would be interested in also recommending such a diary, please email them and ask them to participate.

If you can lend a hand -- even with one incident -- please do.

Copy the following template into a blank Word or WordPad document:

Name:
Incident Date:
Incident Type:
Incident Location:
Synopsis: STATESIDE INCIDENT: 1 xxx. A xx-year old xxx based out of xxx, and who served in xxx.....
Item Source:
Item Source Date:
Item Source Author:
Item Title:
Notes:

Pick an incident/link from the ones I add in comments (each link that I need to have researched will have its own comment).

Let us know which incident/link you've chosen to work on by leaving a comment -- be sure your comment is attached to the appropriate incident link by hitting "Reply to This" for that you've picked to work on.

Fill in as much information as you can find for each incident. Some articles have it all in there (rare) and it may only take 30 minutes for you to strip the important details out and add it to your template. Others, require you to do a search on the person's name to find more -- do this by copying the full name, wrap it in quotes, and search on it in both Google News and regular Google Web, ala: "Justin Bailey"

Most important data to try to collect for each:

Name of veteran
Date of incident (if suicide, date of suicide; if a self-report, date of article)
Where and when they served
What division/battalion/unit they served with
What their rank was
When they returned (if more than one deployment include that)
General description of events leading up to, and incident itself
Fallout from incident
Comments made by family about change in behavior
Comments made by family about what was done by DoD/VA to help
Anything else you think is important

Once you've found all you can, write as coherent and tight a synopsis as possible (keeping down to 1200 characters is a good rule, but not always necessary)

Enter all of the article data information into template.

Return to this diary.

Find your name attached to your chosen incident/link.

Copy and paste completed template of info you pieced together with its incident/link by hitting "Reply to This" again.

If you're still up for more, please chose another incident/link.

If there's still work to do, I'll post another diary tomorrow that will include them; please consider recommending that and helping again if you have time or desire.

THANK YOU! You absolutely rock, and I thank you immensely.

--------------

Sample of completed entry, for stateside suicide:

Name: Justin Bailey
Incident Date: 1/26/2007
Incident Type: SUICIDE
Incident Location: STATESIDE
Synopsis: STATESIDE INCIDENT: 1 overdose. A 27-year old Marine rifleman who was among the first wave of the Iraq invasion and had been diagnosed since his return with posttraumatic stress disorder and a groin injury was found dead of an apparent overdose in his room at a [Los Angeles] VA rehabilitation center on the hospital grounds. He had checked himself into the VAMC two months earlier, saying "he needed immediate treatment for his addiction to prescription and street drugs." Yet, the day before his death, he "got prescriptions filled for five medications, including a two-week supply of the potent painkiller methadone, according to his medical records," records which recorded his drug dependence. In response to his death, the hospital instituted "immediate reforms -- including more random urine tests, increased staffing on weekend nights and room checks for drugs."
Item Source: Los Angeles Times
Item Source Date: 3/12/2007
Item Source Author: Mary Engel
Item Title: Parents blame VA in fatal overdose
Notes: Additional information found and use from [this link]

Sample for completed entry, stateside murder:

Name: Brandon Bare
Incident Date: 7/12/2005
Incident Type: MURDER; DOMESTIC ABUSE
Incident Location: STATESIDE
Synopsis: STATESIDE INCIDENT: 1 murder. A 19-year old Iraqi infantryman based out of Fort Lewis, WA who'd seen action in Mosul and had suffered head injuries after being thrown from a vehicle by a bomb explosion in March for which he received a Purple Heart, stabbed his 18-year old wife to death on base. He had been receiving counseling for behavioral problems.
Item Source: The Seattle Times
Item Source Date: 7/15/2005
Item Source Author: Hal Bernton
Item Title: Soldier Charged in Wife's Death
Notes:

Sample completed entry, for self-reported coping with PTSD

Name: David Adams
Incident Date: 2006-02-00
Incident Type: SELF-REPORT
Incident Location: STATESIDE
Synopsis: STATESIDE REPORT: Self-reported coping w/PTSD. A 25-year old specialist with the 101st Airborne reported his PTSD diagnosis in a media interview. Not long after returning from Iraq, he started having violent episodes. "I think I called my mom like a ---- or something. This is of course something I would never call my mom. My mom and my sister were in their car together, and I punched the window and I started yelling at [her]." Although still plagued by nightmares, he says he's slowly getting a handle on things. Talking with other Iraq veterans has been the biggest help in dealing with what he's been through.
Item Source: KSDK NewsChannel 5 [St. Louis, MO]
Item Source Date: 2/20/2006
Item Source Author: None
Item Title: PTSD: The Mental Health War After Going To War
Notes:

Sample completed entry, missing person:

Name: Garry Jones
Incident Date: 7/29/2006
Incident Type: MISSING PERSON
Incident Location: STATESIDE
Synopsis: STATESIDE INCIDENT: 1 missing person. A 24-year old soldier, who was the son of a Vietnam veteran and brother of another Iraq vet, "returned from Iraq in November of 2005 after a 13 month tour that put him on the front lines" only to go missing eight months after returning from the combat zone. He was last seen driving away from his home. At the time, his mother said "she doesn't know anyone who would want to hurt her son and she can't rule out that he might try and hurt himself. She said her son had been demonstrating classic signs of post traumatic stress disorder since returning from his tour of duty." After a nation-wide alert and a sighting in Montana, the soldier eventually turned up in Washington State. "Garry was found ... with a full beard and mustache and living in the woods. His PTSD and experiences in the war have triggered this hero to go into "survival mode" and disappear. He was found coherent, tired and stating he was 'looking for his men.'"
Item Source: WCPO-TV Channel 9 News - Cincinnati
Item Source Date: 8/4/2006
Item Source Author: Liz Foreman
Item Title: Sergeant's Disappearance Treated As Missing Person's Case

Sample completed entry, general violence

Name: Daniel Cotnoir
Incident Date: 8/12/2005
Incident Type: VIOLENCE
Incident Location: STATESIDE
Synopsis: STATESIDE INCIDENT: 2 injuries. A soldier named `Marine of the Year' for his Iraq service was arrested after firing upon a 15-year old girl and 20-year old man leaving a Massachusetts night club. The soldier's wife told police that her husband had been drinking and they'd been arguing shortly before the shooting. The couple have two children. The soldier was being held on $100,000 bail.
Item Source: The Boston Globe/Associated Press
Item Source Date: 8/14/2005
Item Source Author: None
Item Title: Police: Decorated Marine Opened Fire on Noisy Crowd

Sample completed incident, combat zone suicide:

Name: Samuel Lee
Incident Date: 3/28/2005
Incident Type: SUICIDE
Incident Location: COMBAT ZONE
Synopsis: COMBAT ZONE INCIDENT: 1 suicide. A 19-year old soldier serving in Ar Ramadi, Iraq with the Army's 1st Battalion, 506th Infantry Regiment, 2nd Infantry Division, based at Camp Greaves, Korea, committed suicide by balancing the butt of his rifle on a cot, putting his mouth over the muzzle and firing. The Army Pfc. from Anaheim, California, "had talked to fellow soldiers about a dream in which he tried to kill his sergeant before taking his own life, and of kidnapping, raping and killing Iraqi children. Three times, a soldier recounted in a sworn statement, Lee had pointed his gun at himself and depressed the trigger, stopping just before a round fired." After the suicide, combat stress team of psychological experts arrived at the outpost. They came not only because of the suicide, but because the flow of American blood in Ramadi was high." The Army private had specifically requested an assignment in Korea so he could see his father's homeland and was stationed there before deployment to Iraq.
Item Source: The Hartford Courant
Item Source Date: 5/14/2006
Item Source Author: Lisa Chedekel and Matthew Kauffman
Item Title: Mentally Unfit, Forced To Fight
This is my first diary (there will be one each day this week as well, until all links I have on file have been picked over by you guys if I should be so lucky and you should be so kind).